Events and Exhibitions
Current and upcoming activities at the Bay Head Historical Society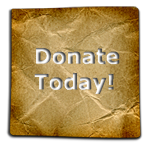 Saturdays and Sundays: 1:00 to 4:00 p.m.
The Museum is open to the public, donations are suggested Bay Head Historical Society members – no charge
Victorian Christmas
Featuring a large display of glass Victorian Christmas Ornaments.
Saturday, Dec. 3rd, 12:00 to 4:00 pm
Saturdays and Sundays Dec.10th through Dec. 18th from 1:00 to 4:00 pm
We can arrange special hours for groups; please contact us here.
Museum will close for the season on December 18th.
Click here to see our past exhibition posters.